Airport Parking Money Saving Tips
Posted

Monday 4th October 2010
by

Business Editor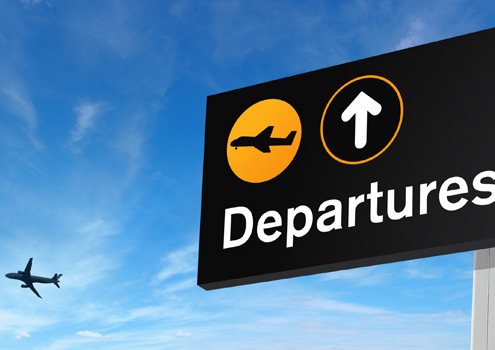 Airport Parking can prove to be an expensive and often stressful experience. However, with an abundance of online comparison and booking websites, this no longer has to be the case. With a little forethought and organisation, stress free and cheap airport parking is simple to achieve, and you can ensure your holiday gets off on the right foot. Just follow these simple tips to take care of all your airport parking needs.
Booking Tip 1 – Plan ahead
Planning ahead means either pre-booking your parking spot over the Internet prior to your departure, or booking your spot a number of weeks or months in advance. Both airport parking options are available and they are a great way to save money and time. Pre-booking on the Internet can be done at any time, even on the morning of your departure. This will cost you less money, than if you just turn up at the gate on the day. However, for greater savings on your airport parking, online booking sites offers advance rates that can be up to 60% cheaper than what you might be expecting to pay. These advance rates can be found on the Internet a number of weeks in advance, and as your departure date comes closer, the rates will increase. The early bird gets the worm, or in this case, the biggest discount, when it comes to booking airport parking.
Booking Tip 2 – Forget the Taxi!
Think about how often you have sat in traffic while in a taxi, the driver certainly doesn't switch the meter off to save you money! A trip to the airport in a taxi can be a very costly affair, and it could even cost you more than the price you would pay to park three cars at the airport. Many people think that it costs an arm and a leg for airport parking, however when you look online at Airport-Parking.co.uk, you will find that this is not the case at all. You will save time as well because you won't need to wait for the taxi to arrive, instead you can hop in your car when you like, and this is definitely a blessing in disguise when you are at the end of your journey and you just want to get home.
Booking Tip 3 – Consider parking off site
When it comes to airport parking, many airports also offer off-site parking, which can be a lot cheaper again, and in fact, through using off site parking, you can sometimes get to the terminal quicker than those who have parked within the airport grounds. This is because the area is less congested and there is often a shuttle service running through the day and night. Even if you had to walk for 5 minutes, it would still be worth the savings you have made on your airport parking.
Booking Tip 4 – Hotels and Parking
When you want to save money on your airport parking, and you would also like the convenience of being close to the airport when you have an early flight, think about having an overnight stay. Hotels will often provide deals on airport parking for their guests, and it will also ensure you are more relaxed before your flight, as you will have less to deal with.
Booking Tip 5 – Avoid credit card fees
Book ahead online and you will usually be able to pay for your airport parking with a debit card. You can save on fees this way, and it will also give you the latest prices that are available for your particular departure date.
Popularity: 2% [?]
You can leave a response, or trackback from your own site.

Got something to say..? Leave your thoughts...