Eggs Vincent at the Ambrosia – a Belgian indulgence!
Posted

Thursday 25th August 2011
by

Nige Burton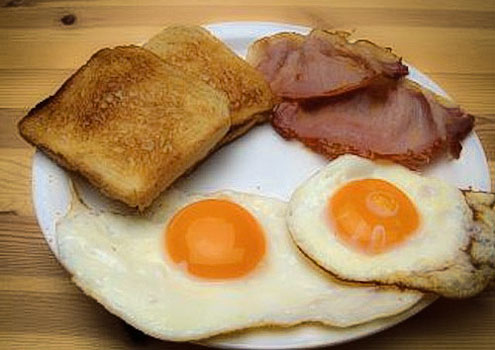 A stay at the Ambrosia Hotel is the perfect way to explore the Ypres Salient
Every now and then, you get to stay in an establishment that just kind of puts that inner smile on your wellbeing. There's just something about such a place that puts the world to rights and makes you feel that you're in good hands. It doesn't have to be a five star hotel – the humblest guest house can do it, but it does have to be well run for the benefit of its patrons and offer something a little out of the ordinary. Such a hostelry exists in the beautiful, unassuming little town of Ypres, in the Flanders area of Belgium – namely the excellent, privately run Ambrosia Hotel, tucked quietly away on 54 D' Hondstraat.
Now I've been forbidden to bang on in this article about the virtues of this amazing yet underrated country, but that's never stopped me before. My views on Belgium are no secret, but those people who have never actually been but 'just don't fancy it' are a source of much misery to this particular wanderer; let me say once and for all to all those uneducated creatures: Belgium is one of the finest countries on this earth, and its capital one of the greatest cities and Ypres one of the most pleasing little jewels you'll ever have the good fortune to happen across, and I'll brook no argument to the contrary.
Exquisitely owned and operated by Vincent Vandelannoote and Iwona Danik, the Ambrosia extends a truly warm welcome to its guests. Elegant rooms, simply and comfortably furnished, provide relaxing accommodation just minutes away from some of Ypres' greatest attractions, such as the Menin Gate and the fantastic Flanders Fields Museum.
After a comfortable night you can wander down to a leisurely breakfast, and I heartily recommend you sample the gourmet delight of Eggs Vincent. Quite simply, these are a couple of sunny-side ups done the Monsieur Vandelannoote way – to absolute perfection. It's the perfect start to either a day of adventurous exploring, or simply a relaxing potter around the town itself, availing yourself of its many and varied delights.
A few days at the Ambrosia leaves you feeling both relaxed and inspired, and it is well connected for pretty much all you could want to do in the area, from a trip to the beautiful Tyne Cot Cemetery to a wander round the haunting nearby town of Passchendaele. Vincent and his team will provide you with hints and tips to help you make the most of your stay, happily supplying leaflets and hand-outs for the many and varied organised tours available, although do bear in mind that these are often best booked in advance.
Our stay at the Ambrosia was so congenial that it stands out among the many hostelries we have frequented during our years of globetrotting, so much so, in fact, that we proudly include it in our Tiny Atlas compendium of the world's most unforgettable experiences.
Hotel Ambrosia
D' Hondstraat 54
8900 Ieper
Belgium
Visit www.ambrosiahotel.be
Tel.: +32 57 366 366
Email info@ambrosiahotel.be
Popularity: 2% [?]
You can leave a response, or trackback from your own site.

Got something to say..? Leave your thoughts...