Top Destinations for 2015
Posted

Thursday 15th January 2015
by

Nige Burton

With 2015 now being upon us, many holiday go-ers and traveller fanatics are looking forward to booking their next trip away. But where are the hottest locations to live it up this year? Here are 10 great examples of where to head:
Chile
Heralded as the driest desert in the world, Chile's Atacama plains are a great place to go and take in some natural wonders. The land is plotted with salt flats and geysers, and even gets the occasional downfall of snow!
Iceland
If you are a fan of the outdoors and adventure, then look no further than Iceland. Offering activities for all of the seasons, you can take a trip snorkelling in the country's clear lakes in the summer or enjoy the snowy conditions from the warmth of a hot tub.
(Main article image: rural church in south-west Iceland)
Morocco
With the country's tourism industry booming in recent years, Morocco has become a hotspot for travellers. Visitors can enjoy the sandy beaches of the coastline or take a trip around the famed Marrakesh markets and get yourself a classic Moroccan fez!
Cuba
Offering culture and fantastic beaches, Cuba has something to keep everybody happy. The country has an 'old partnered with new' attitude, so you can take a trip through the country's history by visiting the buildings from by-gone eras.
Serbia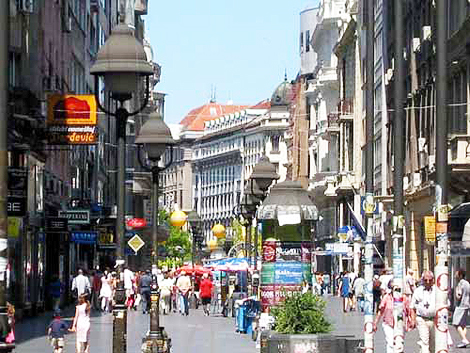 A bustling street in Belgrade, the Serbian capital
You may not think Serbia is the best location to enjoy a trip away, but you would be very wrong. Belgrade is renowned for one of the hidden gems of Europe and is highly underrated for its culture and character.
Macau
Over recent years, Macau has become one of the World's main destinations for entertainment and culture. The country has seen a huge boom in tourism thanks to its casino industry attracting people who play online casino at sites such as iPhoneCasino.ca, but it also has a much more tranquil side, with temples and ancient ruins on offer to visitors as well.
Britain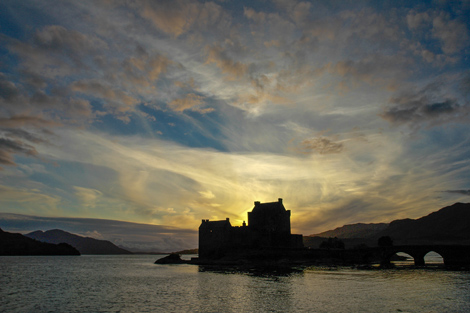 Eilean Donan Castle in the stunning Scottish Highlands
Although it doesn't have the most tropical of climates, there is plenty happening for tourists to get involved with in Britain this year. Scotland are celebrating the Highland Games' 200th birthday this year and 2015 marks the 800th anniversary of the Magna Carta being sealed, with both throwing events to mark the occasions.
New Zealand
New Zealand's tourism trade has always been popular, with travellers visit the country to take in some of the most picturesque pieces of scenery in the world. To get more involved in the inner city vibe, the likes of Auckland and Wellington are also popular with tourists.
Turkey
2014 saw Turkey named as one of the most popular tourist destination and the country hopes this will continue on into the New Year. Turkey offers the best of both worlds – the sunny beaches and hotel resorts and the bustling markets of Istanbul.
Singapore
Singapore is celebrating 50 years of independence from Malaysia in 2015, so expect there to be a lot of partying! The country is to host the South East Asian games in June, before they celebrate their national day with parades throughout August.
Popularity: 1% [?]
You can leave a response, or trackback from your own site.

Got something to say..? Leave your thoughts...